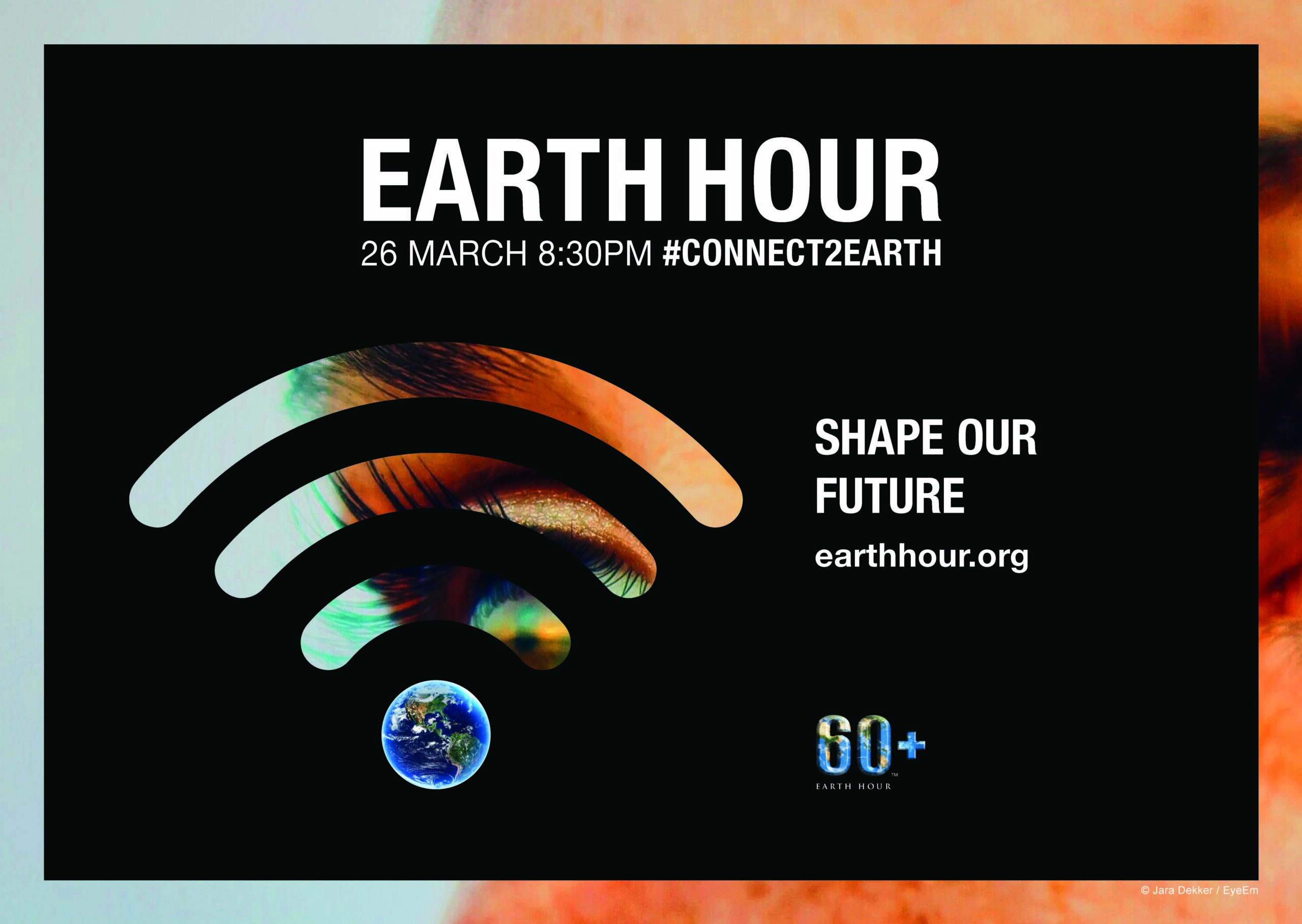 Join millions across the globe this Saturday in taking action for a brighter future for people and our planet.
Earth Hour was started in Sydney in 2007 by the World Wide Fund For Nature (WWF) and its partners as a global symbolic environmental action – a lights out event worldwide. 15 years later, this event is one of the world's largest grassroots movements of its kind.
But what is Earth Hour all about?
Well, it's a worldwide movement, held yearly on a specific day towards the end of March, encouraging people and businesses to switch off all non–essential electric lights for one hour between 8:30pm and 9:30pm as a symbolic commitment to the planet.
Why, what is the point in a symbolic action globally?
Nature is suffering, our environment is rapidly depleting, and the climate crisis is real. By taking this symbolic action, which over 190 countries around the world participate in, Earth Hour aims to raise awareness, initiate global conversations on protecting nature and combating the climate crisis that could prove pivotal to our survival.
Raising awareness of this critical issue is an important part of our Climate Emergency Response. We're encouraging everyone to take part in Earth Hour, by challenging their impact and knowledge on the climate issues we are faced with. Although we aren't in the offices this year, we're asking everyone to consider taking part at home. Schools and businesses are joining! So why not us too?
How can you participate? Below are some ideas but for more information and ideas on how you can get involved visit Earth Hour or World Wide Fund For Nature.
Take a stand – switching off all non-essential electric lights this Saturday from 8:30pm to 9:30pm.
Tune into an Earth Hour event
Earth Hour is an opportunity to go beyond the hour, to be aware of your impact on nature and evaluate the actions can take to become more sustainable and environmentally friendly.
Need inspiration? Browse through stories of individuals from all around the world.
Start this Saturday by joining the lights out movement, inspire and be inspired!
What's your plan for Earth Hour? Share your story using #EarthHour.