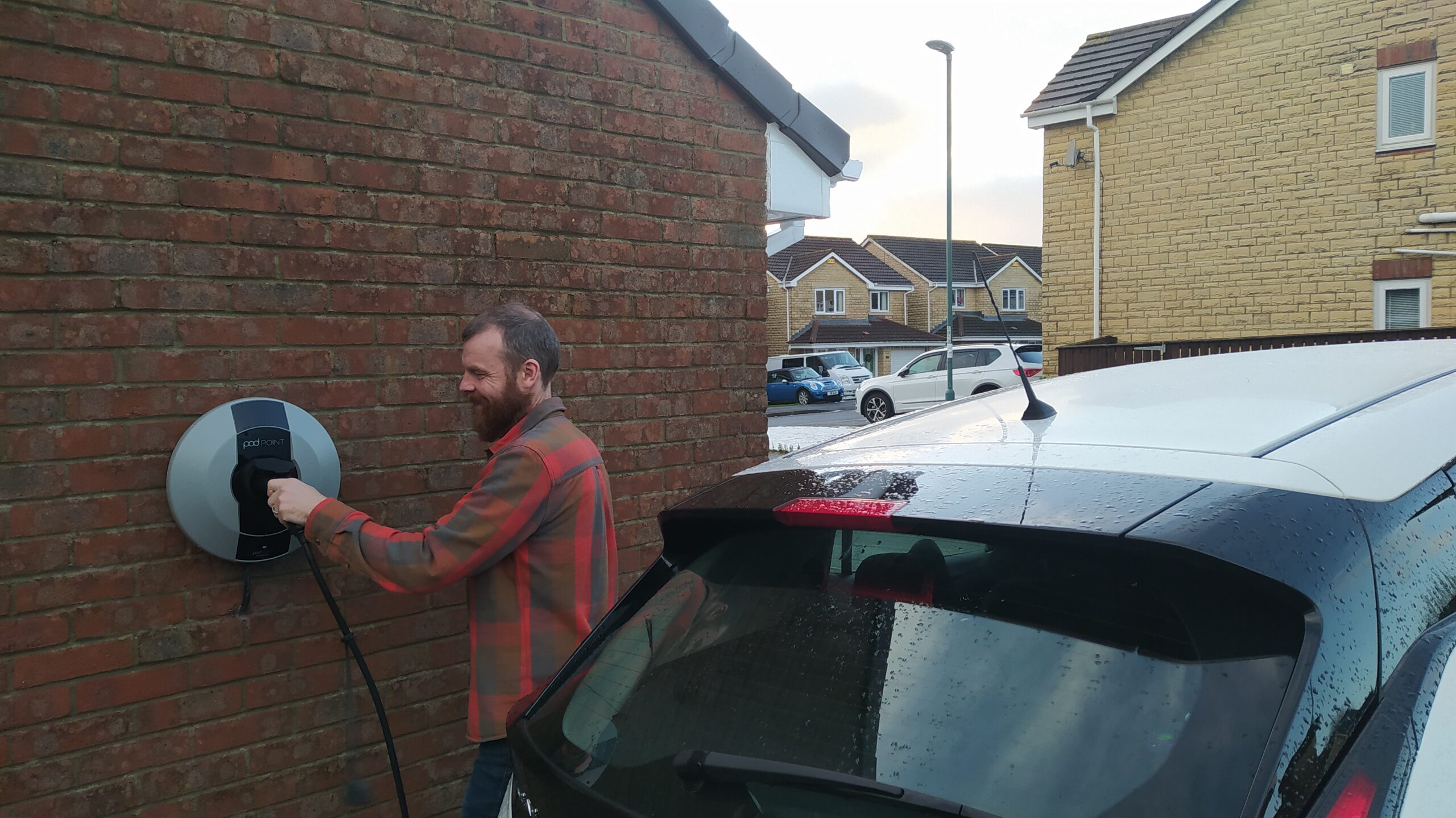 Consett based family goes green with electric vehicle, solar panels and heat pump installation
We caught up with one of our county's residents who were happy to share their story and journey in tackling this big thing called climate change.
Stephen and his family are passionate about the environment and are taking steps to dramatically reduce their carbon footprint.
We asked a few questions, and the responses gave us great insight on what can be done and specifically how Stephen's carbon reduction journey began:
When did you get involved with climate change and carbon related issues – what inspired you?
"25 years ago, at University. I remember doing a module on climate change and learning that unless emissions came down significantly by the 2020's we would be past the tipping point that would lead to catastrophic climate change and that impacts would start to be more robustly felt. Everything they said back 25 years ago has come to pass."
What drove you to make the changes?
"It's about doing your bit. My car needed to be changed, so it was definitely the right time to consider going electric. My boiler was 18 years old and with the Government Green grant at the time it felt like now was the best time.  A lot is about practicing what you preach. Climate change is very real and is impacting us now. It might not seem that it is here in County Durham, but an increase in the number and ferocity of heatwaves, storms, droughts, flooding, and a distinct lack of snow have all been a feature of County Durham weather in the past 10 to 20 years."
Was there challenges you encountered? Tell us the good and bad.
"Biggest challenge is affording the initial capital cost. For the car its less than £200 per month so that's very much average. Solar Panel costs have come down in cost massively over the past 10 years, but yes, it's still an outlay. Because I'm now working from home much of the time, the electricity I use during the day comes straight from the panels so I'm saving loads. Cost of the heat pumps was a bit more of an outlay and as mentioned without the Government Green grant, would be particularly challenging to afford. But overall, I'm certainly saving a significant amount of money without the need to buy petrol or gas. I can fill my car up for about £3 for 160 miles for example."
Talking about heat pumps, we are particularly interested in this as there seems to be a lot of negativity out there about it – What is your experience having installed one?
Heat pumps may take a bit of getting used to. Gas is great at delivering heat exactly when you want it, making the radiators sometimes boiling to the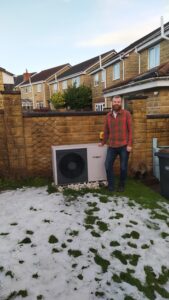 touch. Heat pumps are not like that. Heat pumps need to raise the temperature gradually. I set mine to a temperature of about 20 degrees in the winter and 18 at night, programming the thermostat to raise the temperature gradually.  Radiators are slightly bigger and very efficient, so they give out heat at a lower temperature but more of it. We have plenty of hot water and because the contractor moved the hot water tank into the loft, we now have a much more powerful shower too. Double win!
In relation to savings, I need to get a full years' worth of data to accurately examine if my energy costs have reduced, but so far, it's certainly been less comparatively speaking. In April this year, I also got some solar panels installed. A small 3.8kW system (10 panels). The electricity produced by the panels goes straight to my house so during the day some of the electricity generated will be used by the heat pump.
If you are thinking about a heat pump, I would recommend getting some solar installed. Mine is on my west facing roof (you don't need a south facing roof to benefit from solar) and is producing significant amounts of electricity and certainly helping to keep energy costs down whilst I work from home.
How does the family feel now with running with solar, heat pump and electric vehicle?
Nobody really notices, which is probably the best thing.
What would you recommend others to do first if they can't do all at once?
It very much depends on your own personal situation. If you're doing a lot of driving, an EV would save you an enormous amount of money in fuel savings. If you're working from home solar pv should be in your thoughts (they don't need to be south facing, mines on the west), but also things like checking on your insulation levels, and ensuring you have LED lights are really cost effective.
Bar the installations and the electric vehicle do you have any other actions you do to make sure your carbon footprint is healthy?
I'm vegetarian, the rest of the family are not, and that's fine, but certainly we are not big meat eaters as a family. One of the biggest things we do is just not buying lots of 'stuff'. Clothes, toys etc are all produced in other countries, so we are just diverting emissions to other countries when we order 'disposable fashion'. Buy smart and buy local, that way you will help to support your local community, not big business.
What's one piece of advice would you give to another family thinking of how they can reduce their carbon footprint
"Do your research and get lots of advice. There is also a lot of misinformation out there so always use trusted sources like the Energy Saving Trust"