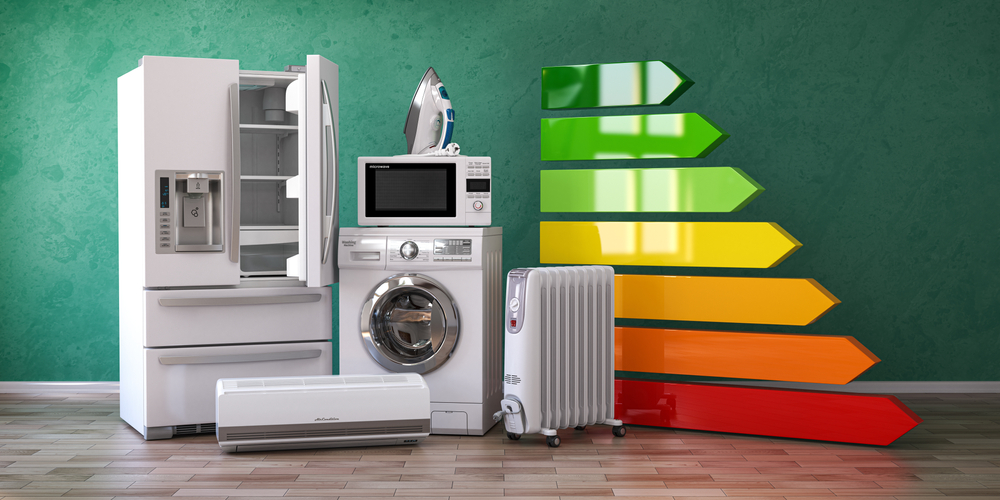 Our Warm Homes campaign team have prepared some no cost to low-cost tips to help you tackle some of those energy bills.
There is a lot in the news at the moment around price rises and inflation, including the hot topic of the average household energy bills going up by around £693 from April.
But what can be done to curb those bills? Here as some useful tips and information
Tip 1 – monitor your energy usage
Keeping a watchful eye on your consumption can help you decide when you need to change the way you use energy.
Tip 2 – smart meters
Can help track your consumption and costs with real time information. They are free, just contact your current energy provider.
Tip 3 – free and impartial advice
The council's Managing Money Better Service provides advice on your energy bills, fuel debts and Warm Homes Discount applications.
Tip 4 – heating thermostat
Almost half of your energy bill comes from heating and hot water usage. Turning your heating down by one degree could save up to £55 a year.
Tip 5 – TV, computers, mobile phones etc
Avoid leaving these on standby and don't leave them to charge unnecessarily. This could save £35 a year.
Tip 6 – lights
Always turn off lights when not required. Open your curtains or blinds as wide as possible during the day to let as much daylight in as possible. When your lights go, replace them with LED's, which are much less energy consuming and give a nicer light
Tip 7 – curtains
Close curtains at dusk to stop heat leaking through windows and tuck curtains behind radiators.
Tip 8 – washing machines
Fill the washing machine, tumble drier or dishwasher as one full load uses less energy that two half loads and…
Tip 9 – wash clothes at a lower temperature
Washing on lower temperatures not only helps save energy but it helps your clothes last longer
Tip 10 – kettles
Only heat the amount of water you really need.
Tip 11 – hot water
Needs to be hot but never scalding. For most people the cylinder thermostat set at 60˚c is fine for bathing and washing.
Tip 12 – be smarter about water
Installing a more efficient shower head can save you as much as £18 per person a year on energy bills.
Tip 13 – appliances
When buying a new appliance, if you can afford it, choose an appliance with a high energy-efficiency rating.
Tip 14 – roof insulation
Insulating your loft can stop heat escaping from your home and could save around £150 a year off your energy bills. Grants are available.
Tip 15 – cavity wall insulation
About a third of all the heat lost in an uninsulated home escape through the cavity walls. Insulating walls could save around £140 a year on your energy bills. If you have any damp problems this must be resolved before insulation is installed. Grants are available for cavity wall insulation.
Tip 16 – solid wall insulation
Houses over 100 years old usually have solid brick or stone walls. These properties can only be insulated by attaching insulation boards or sheets to the inside walls or to the external side of the wall. Grants are available.
Tip 17 – draught proofing
A cold draught can cause your home to lose heat. Draught excluders or draught-proofing kits are a good way to prevent this. Seal cracks in floors and skirting boards and your letterbox.
Remember ventilation is also important, especially if you have open fires, gas fires or a boiler with a flue.
Tip 18 – install a new gas boiler
Upgrading to a new A-rated condensing boiler with a programmer, room thermostat and thermostatic radiator controls could save around £300 a year. Grants are available.
Tip 19 – install a new Air Source Heat Pump
Air Source Heat Pumps (ASHPs) extract warmth from the air, even when it is very cold outside and uses this warmth to heat your home and provide you with hot water. An ASHP can be a very efficient form of heating saving up to 40% on energy bills as compared to heating your home with oil or electricity. Grants are available
Tip 20 – double glazing helps insulate your home from the cold and helps reduce your heating bills
You could save as much as £110 a year by installing A-rated double glazing. If you don't have double glazing, you can use a plastic lining for your windows to save energy and keep more heat in.
Now if we list some of the everyday bad energy efficiency habits and adopt some of the tips mentioned here, based on figures from the Energy Savings Trust 2020, you could see a saving of around £187 per year.
For more information on Managing Money Better Service, energy efficiency grants, carbon monoxide or just general energy saving advice, contact warmhomes@durham.gov.uk, visit the Warm Homes Campaign web page or phone 03000 26 0000.