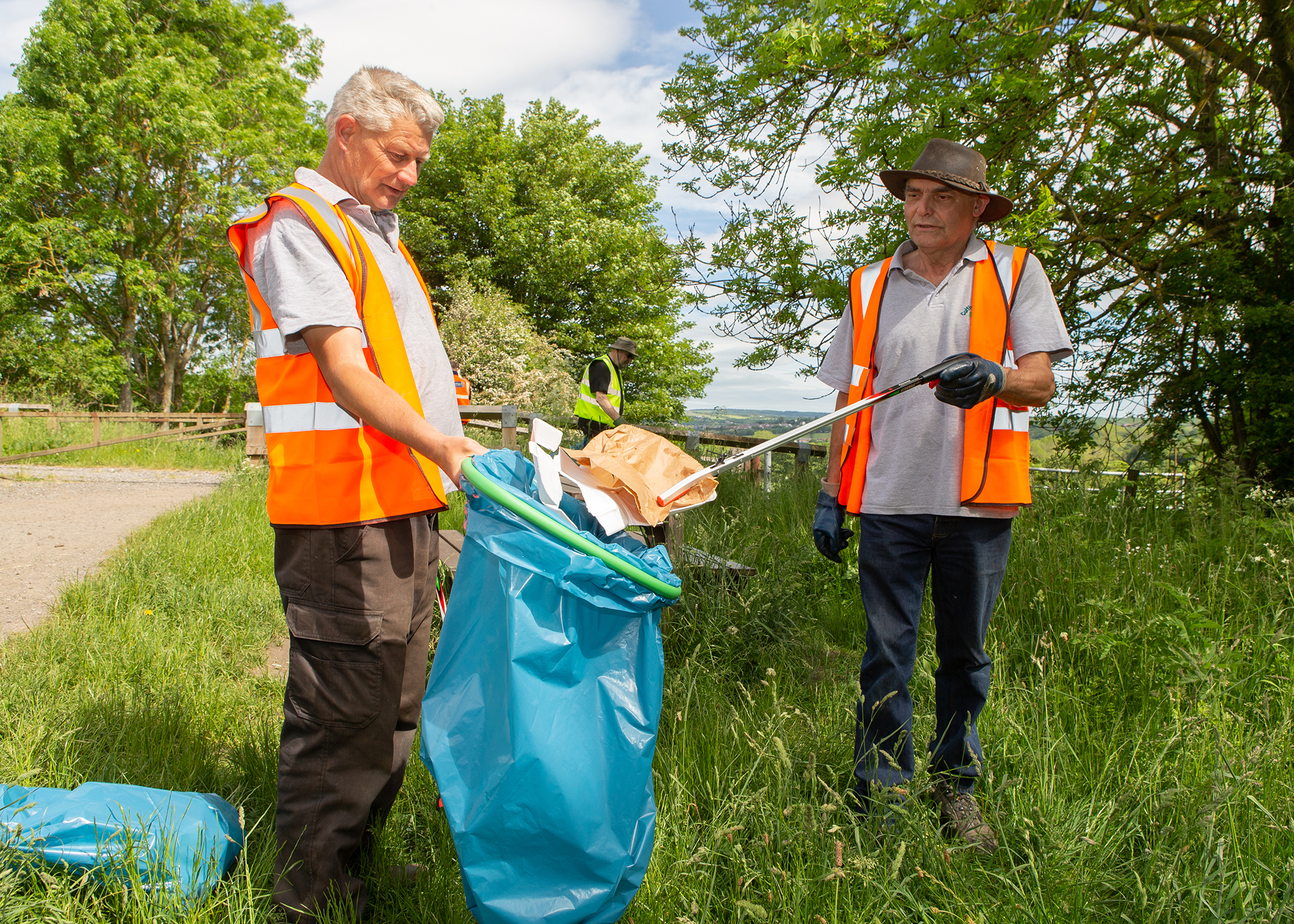 Join communities across county Durham taking pride in caring for the environment and making a difference
Did you know that litter picking is much more than just about picking up rubbish? Not only there are added benefits to mental and physical health, but any litter removed from the environment helps in keeping wildlife safe and makes it a better space for humans too.
Working with LitterFree Durham, Big Spring Clean is our annual countywide community litter picking campaign. This year's campaign is running up to 4 April 2022, and we want you to get involved, whether it's litter picking with your household, family, or community group we want to hear from you.
Don't know where to get started? Don't worry, we are here to help and can offer you advice and guidance, loan of equipment and rubbish collection whether you can litter pick in your local area or join an existing group of litter pickers.
If this sounds like something you want to get involved in, please email litterfreedurham@durham.gov.uk and we will send you a very useful information pack to get you started along with the booking form.
Are you already a volunteer or new to litter picking? Help us spread the word and share what you are doing, using the hashtag #CleanerDurham2022 on Facebook, Instagram and Twitter or you can simply email them to us and we will share for you.
If you have any questions around the campaign contact the Litter Free Durham Team  litterfreedurham@durham.gov.uk or for more information visit the Big Spring Clean