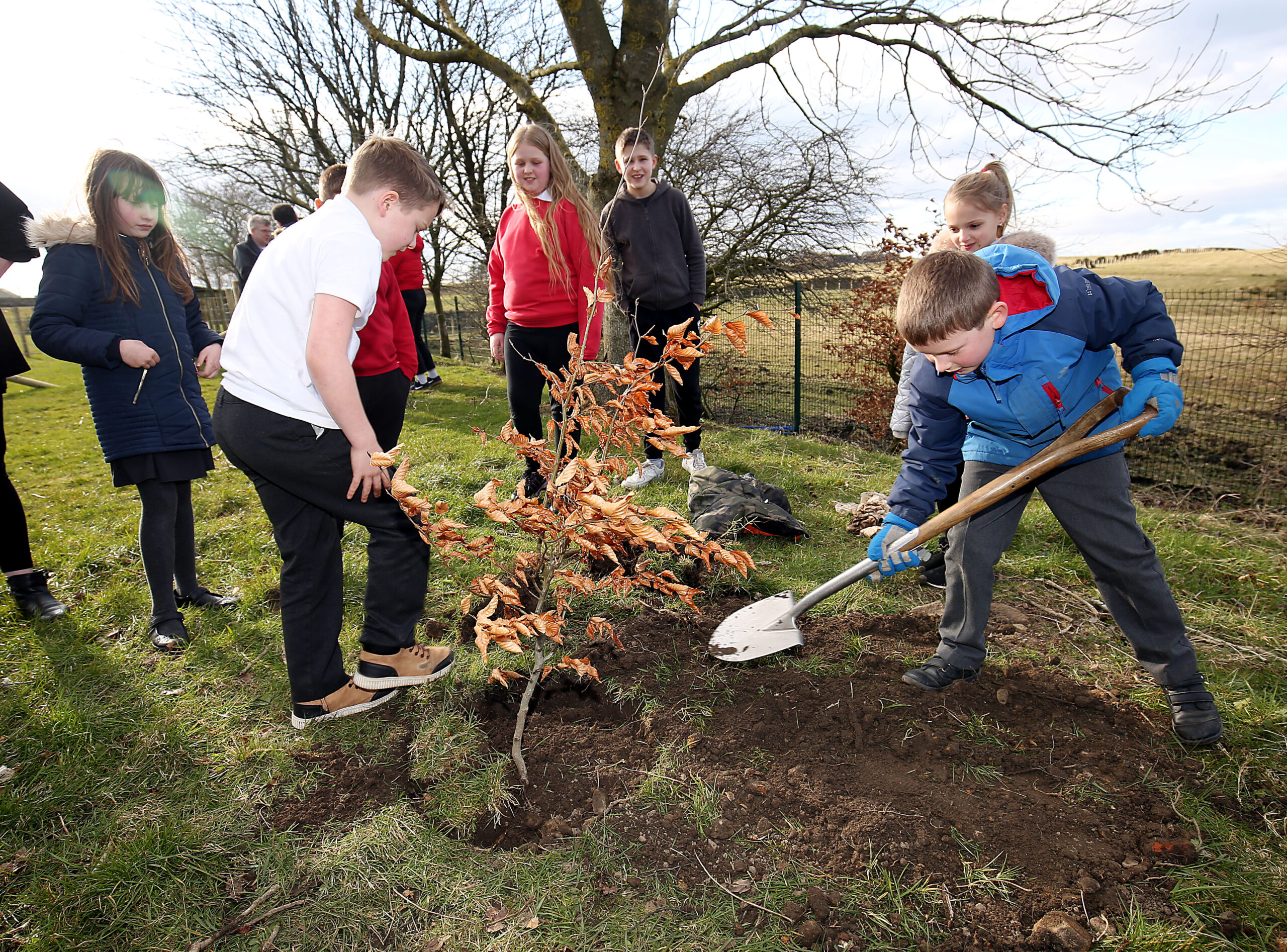 A primary based in Teesdale becomes the most decarbonised school in Durham County
Woodland Primary School in Teesdale received over £100,000 to carry out upgrades to replace the old oil-fired boiler with heat pumps, install LED lights and solar panels. This funding was awarded to the school by the Department for Business Energy and Industrial Strategy, Salix Finance and Durham County Council through the Public Sector Decarbonisation scheme and the Council's Invest to Save budget.
The school's old oil-fired boiler used fossil fuels to heat the school and was in desperate need of upgrades as it had to close on a few occasions due to the breakdowns Instead of replacing the boiler with another fossil fuel powered heating system, two heat pumps were installed which use electricity to keep the school warm. Energy efficient LED lights were also installed in the school to reduce the school's energy demand. As the heating had been electrified, and energy efficient light bulbs have been installed, solar panels were also installed on site to partly power the school with renewable energy.
Clare Carr, Woodland Primary School headteacher said: "We are thrilled to have been chosen as the pilot school for the decarbonisation project in Durham. This has been a very exciting development and has engaged the children with the topics of climate change, carbon reduction and their role and influence in the future of their school, County Durham and the wider world.
"We are very proud to have been part of this project and we look forward to sharing what we have learned and the impact of the changes on the wider community."
The school's carbon emissions decreased from 22.1 to 4.9 tonnes per year with savings around £1200 on energy bills so far. The carbon savings will further increase as the electricity grid continues to lower their carbon emissions.