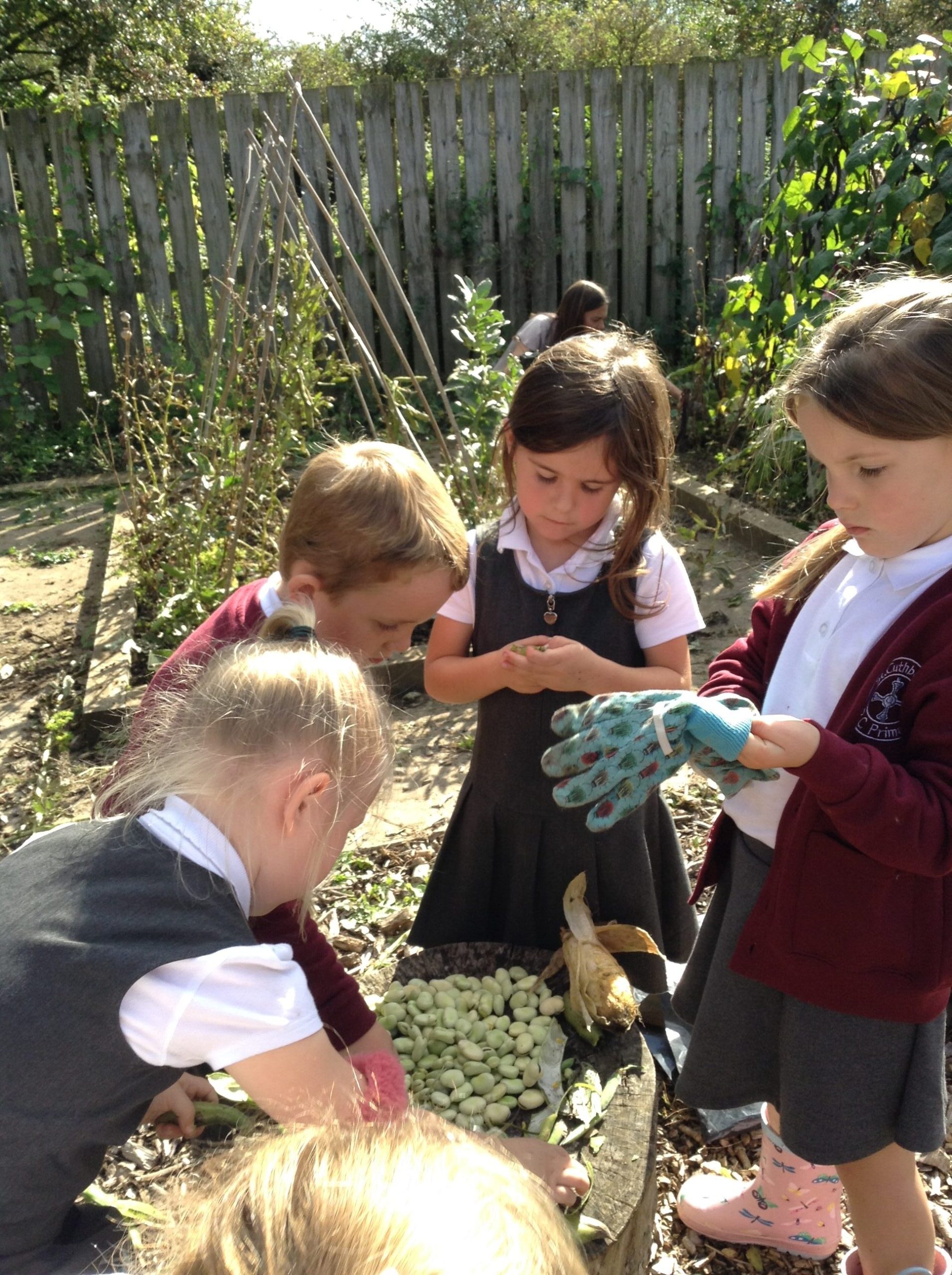 Local school's student ECO council drives change by bringing about action and challenging us all to think and do our bit for our environment.
St Cuthbert's Primary school students and staff are passionate about tackling the schools and individual impact on the environment.  They are heavily involved with the school's climate action, are driving and leading by example meanwhile, expanding their knowledge to take care of our planet.
So what led to the school taking action in doing their bit to combat global warming? A while back they were presented with their yearly energy report by the Outdoor and Sustainability Education Specialists (OASES) which showed a high increase compared to previous years.  This was turned into an opportunity not only to change their practices but to help shape the students future arming them with important information on what they could do to reduce their impact. The student ECO Council was then formed.
The first idea they came up with was to have a no-electricity day to help them understand what it was like before electricity and how to function without it. Everyone was on board with the idea from kitchen staff, office staff and the students were all excited to raise awareness and show how much electricity is wasted and to raise awareness on locally and nationally to the issue faced worldwide.  On the day they held several activities which included apple churning, cooking over an open fire and looking at renewable energy using solar and hydro power Sunderland Echo and Radio Newcastle were invited along to support spread the message and help educate more people.
The results of this day were outstanding with staff, students and parents having a better understanding of how we can save electricity and how small things go a long way to helping us be more energy efficient.
Now the school has several activities which children take part in and drive action on. From having their own allotment and growing their own vegetables and plants which is used by the school cook to make the school lunches, building a bottle shed with empty water bottles supporting biodiversity with lots of insects using this as their habitat to litter picking activities during breaks.
Additionally, recently, year 5 students worked with OASES to raise awareness of how they can care for our local environment. They visited their local beach for a litter pick, and they planted trees in the school grounds.
The students want to do more projects such as planting trees, starting to use more solar, wind and renewable electricity. They continue to work hard in their day to day life at school and home reinforcing change and caring for the environment.
The children's message to all of us ?
'It's time for everyone to work together to change for a happier safer future'
The primary school has received a Green Flag Award, which is to reward, acknowledge and celebrate their ecological achievements.
Do you want to share what you are doing to tackle climate change story with our community? Get in touch