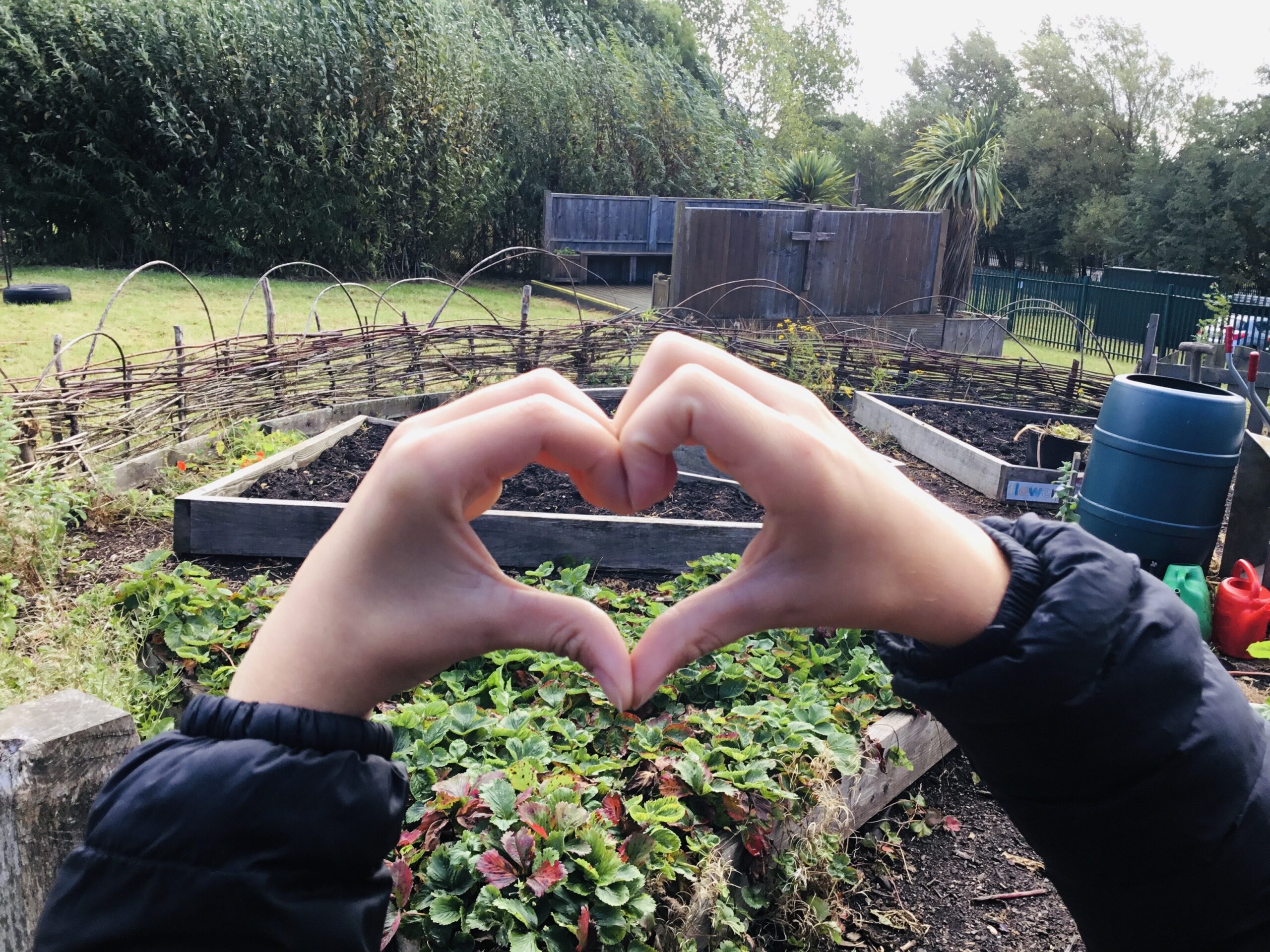 Children took part in an online climate conference bringing together over 4,000 pupils from 130 schools in 13 countries
Schools from across Durham joined schools from around the world to share their experience of climate change and come up with actions they can do to help each other.
As part of the conference, students had the opportunity to take part in a photography competition, submitting either an image of concern, showing their thoughts and feelings about climate change, or an image of hope, representing the actions that they, their school, and their family are taking to combat climate change.
The photos that children submitted were very impressive and environment and wildlife photographers, Oliver Sherratt and Brian Matthews judged the competition. The UK had two winners, Jake (Esh Winning Primary School) and Lucas (St Joseph's Catholic Primary, Ushaw Moor) who received a very exciting prize: the opportunity to attend COP26 on Youth Day (Friday 5th November) with an overnight stay in Glasgow.
Jake's class had been learning all about climate change through the ECO2 Smart Schools Climate Conference. After being inspired to challenge world leaders and aim to change the world, Jake submitted a moving photo of concern, highlighting the impact that vehicle emissions are having on our planet.
Lucas' school had also been learning all about climate change through the ECO2 Smart Schools Climate Conference, discovering how young people from around the world are taking action. They thought about the action they are taking as a school and submitted a photo of hope, showing how important their school garden is to them in providing opportunities to grow their own fruit and vegetables and experience nature. They hope the photo will inspire other schools and young people to start growing their own food and reduce their food miles.
All the winning entries can be viewed on the ECO2 Smart Schools website, along with the runners up and other fantastic entries.
The winning trip to COP26
After an early start in Durham, and a scenic rail journey up the east coast, excited Jake and Lucas and their parents arrived in Glasgow on Friday morning. They met Alice and Hannah from OASES who coordinated the Durham conference and suggested stands and areas to visit at COP26.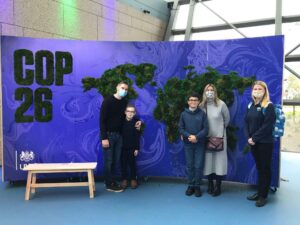 They made their way to the green zone, passing the blue zone where they could see a hub of activity as delegates from all around the world came together.
Jake and Lucas really enjoyed exploring the green zone, especially the more interactive exhibits, such as experiencing what life is like on a flooded pacific island through virtual reality headsets and going inside a bubble which contained 80% cleaner air filtered by algae.
After exploring the green zone, they had the opportunity to meet David Saddington, head of the COP26 nature campaign, to ask questions. After hearing all about what was happening in the blue zone and the plans for the nature themed day, they were very excited to each receive a very smart business card from David with a government logo on it.
Jake and Lucas were really inspired by the people they met and the experiences they had at COP26. They are both keen to continue taking action against climate change and encourage others to get involved.
Do you have a story you would like to share with the community? Please get in touch!