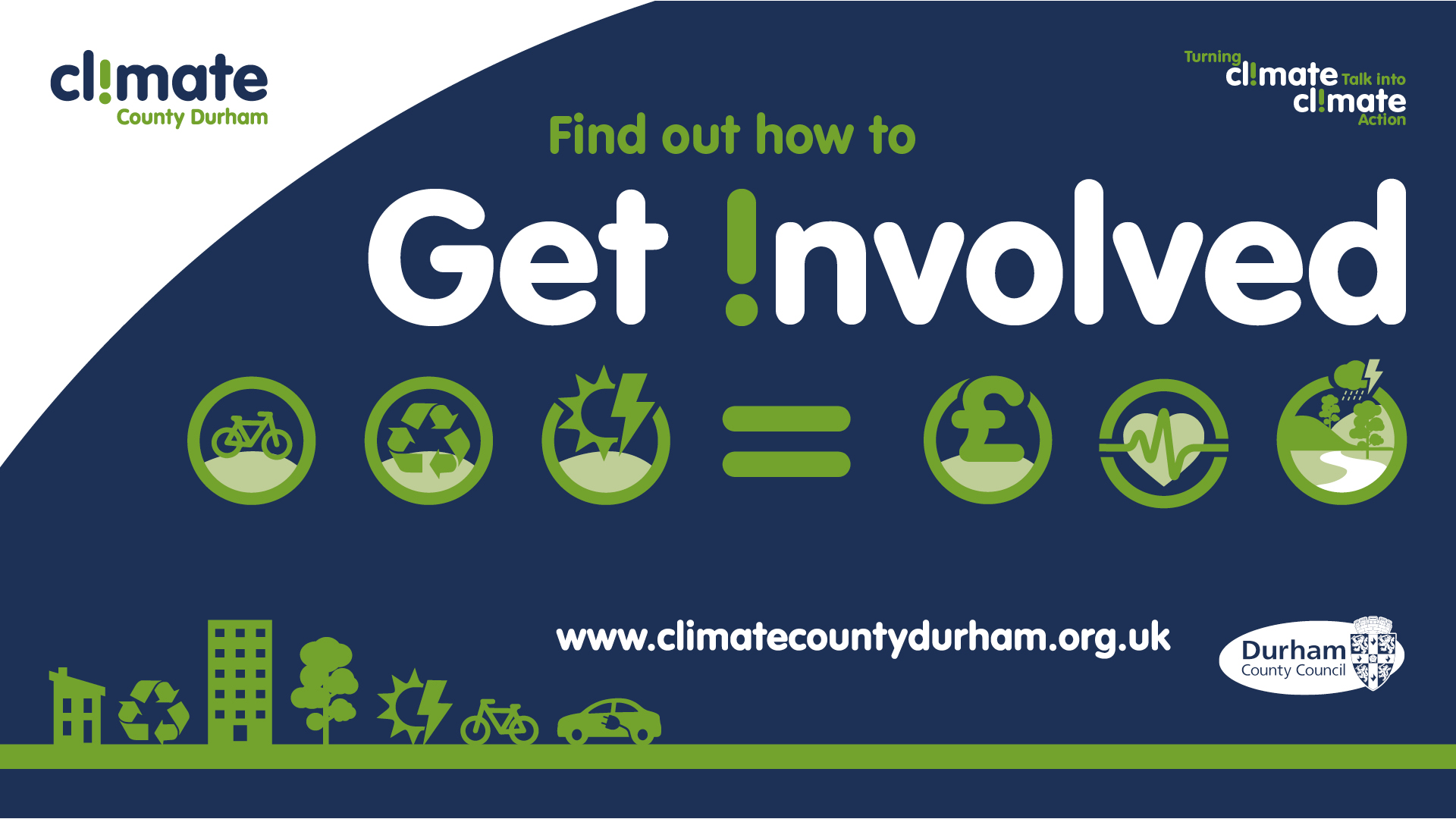 What you need to know
This month we launched the "Turning Climate Talk into Climate Action" campaign following the adoption of the updated Climate Emergency Response Plan.
The updated plan details over 120 actions to reduce our carbon emissions and impact on the environment with a new ambitious target of net zero by 2030, of which 80% is real carbon reduction and a countywide target of carbon neutral county by 2045.
The plan sets a shared vision for County Durham to 2045, with priorities and associated actions over the next two years (2022-24), to tackle both the council's and County Durham's contribution to climate change.
But what do these targets mean?
A Net Zero target means making changes to reduce carbon emissions to the lowest possible amount and offsetting as a last resort (a carbon offset is a reduction or removal of emissions of carbon dioxide or other greenhouse gases made to compensate for emissions made elsewhere). We are committed to reaching net zero by 2030, which means offsetting will be considered, but we are still dedicated to working to reduce our carbon emissions by 80% with direct actions such as the Morrison Busty low carbon depot, installing LED's across our buildings and looking at mine water heat and other solutions.
Carbon neutral is slightly different, as this means making sure carbon emissions do not increase and entails more actions around balancing carbon taken out of the atmosphere vice carbon put into the atmosphere.
What's the campaign about?
It's about knowing what is happening, understanding our impact as individuals, as an organisation, community, business, and also understanding the benefits of taking action and doing something about it.
The campaign will run for 12 months focusing on around ten contributing themes detailed in the plan which are:
• Heat Decarbonisation
• New Development
• Transport and Connectivity
• Electricity
• Business and Skills
• Procurement and Waste
• Land and sustainable food Production
• Natural Environment
• Adaptation
• Engagement, Education, and Behavioural Change
What can you do?
We can't do this alone. To reduce our emissions and impact on the environment we need to work together, everyone needs to do their bit, whether it's at work or at home.
To help you we have created and continue to update this website where you can find lots of information on things you can do
We are doing everything we can to tackle this emergency, help make a healthier and more environmentally friendly county to live in and build a green economy with a strong community ethos.
Read more about the updated Climate Emergency Response Plan