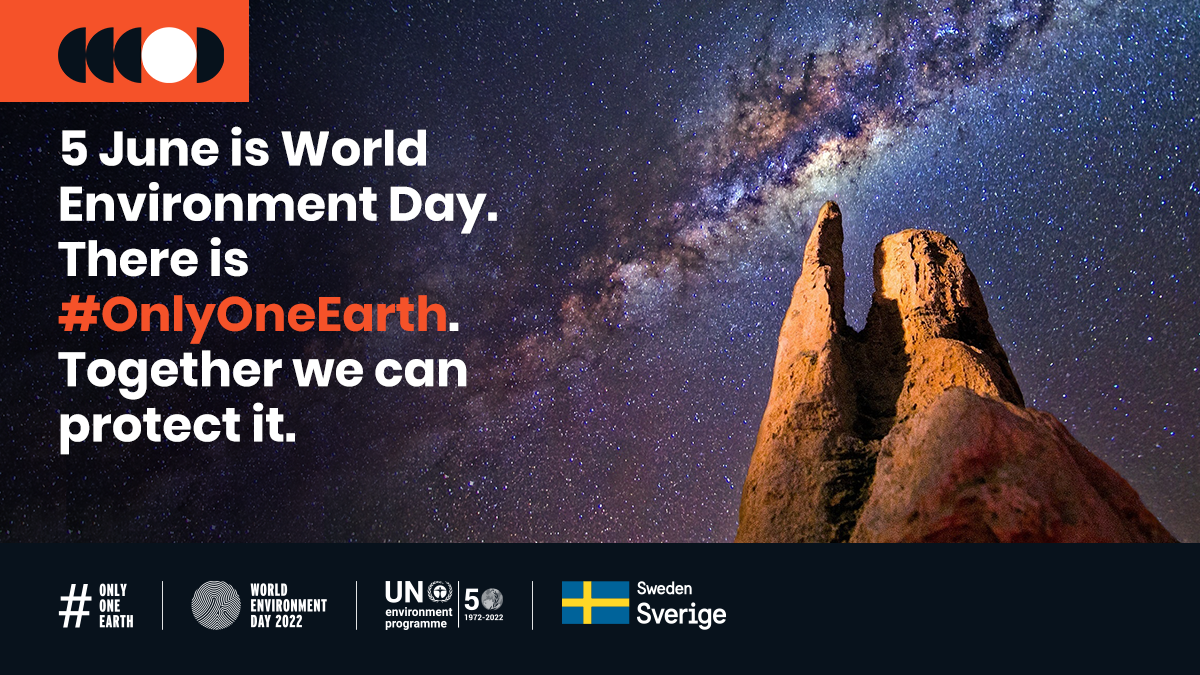 #OnlyOneEarth. Let's take care of it.
World Environment Day (WED) is fast approaching, but what is it all about?
For starters it is the biggest international day for the environment where millions of people across the globe raise awareness and celebrate environmental action. It has been held every year on 5 June since 1974 and led by the United Nations Environment Programme (UNEP).
It brings the spotlight to what is happening to earth and nature advocating climate action, environment, and pollution action.
Each year, WED is hosted by a different country where official celebrations take place and has a specific theme. The host country for this year is Sweden and the campaign is #OnlyOneEarth.
You can read more about WED and how to get involved head over to their practical guide. There is also a lot of resources you could use, and while you are on it why not take the quiz and check your knowledge?
Join the movement using #OnlyOneEarth and #WorldEnvironmentDay