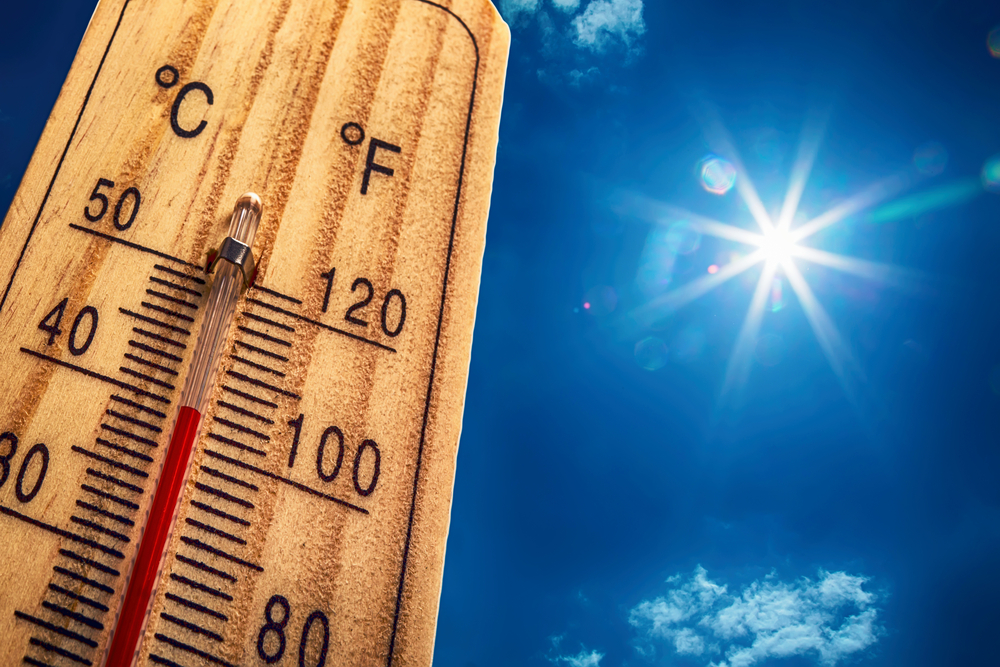 A lot of people are enjoying the heat, but the forecast is indicating temperatures potentially reaching hotter levels and we all need to take extra care
The Met office has issued an amber extreme heat warning ahead of this weekend, peaking on Monday 18 July, and Tuesday 19 July.
While many will enjoy the sunshine and warmth, we need to remember that a heatwave can affect anyone along with the most vulnerable, so it's good for all to take precautions, keeping safe and well hydrated.
The NHS provides some great information on how to cope with hot weather on their on their seasonal health webpage. There's lots of tips on what you can do to protect yourselves and look after others and offers practical advice like making sure you keep well hydrated through the day and avoid being out in the sun between 11am and 3pm.
And don't forget your trusty pets, if its too hot for you, then its too warm for your pet. Make sure they keep cool and hydrated and avoid the sun and warm surfaces. Avoid walking your dogs during the day, try walking them either early hours of the warming or late evenings or just focus on some productive play time in the shade.
If you're visiting areas with open water, such as the beach, rivers, and lakes to keep cool while enjoying the weather it's worth while checking out the water safety advice too.
Heatwaves are increasingly growing and lasting longer and there seems to be a clear indication of rising temperatures trending over the years. There are some interesting facts and information around this on sky news stories.
Did you know that climate change has already warmed Britain by 0.9C according to the Met Office?